To become an NRA Instructor, you must attend and pass a scheduled course at Mad Duck Training, or consider hosting a class.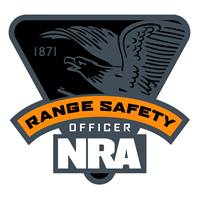 Instructor courses require a deposit of $100.

3 Day notice we will refund the entire $100

48 Hours or less we will refund $50

No shows forfeit Deposit.

All SAFTD Instructors must attend Methods of Instruction (MOI) and it will be offered wisth a discipline.

All new NRA Instructors must attend the Basic Instructor Training (BIT) course, it will be offered with the discipline you wish to teach.

If you are interested in hosting a class contact us at: jdfarquhar.mags@gmail.com

Hosts would be required to provide suitable classroom, and range facilities. There is also a miminum number of students required, depending on distance.

We Can Train You to Become an NRA Certified Instructor
Courses offered:
Basic Instructor (6hrs)
Basic Pistol (12hrs)
Basic Rifle (14hrs)
Basic Shotgun (12hrs)
Personal Protection In The Home (10.5)

Personal Protection Outside the Home (30 hours)
Home Firearm Safety (5hrs)

Refuse To Be A Victim Instructor course

We also offer Certified Training For NRA Range Safety Officers!
You do not have to be an Instructor to become a RSO

RSO's we also offer the Chief RSO course

For dates see Course Schedule page


There are motels in Middletown Ohio (18 miles)

Oxford Ohio (20 Miles) Richmond IN (25 miles)