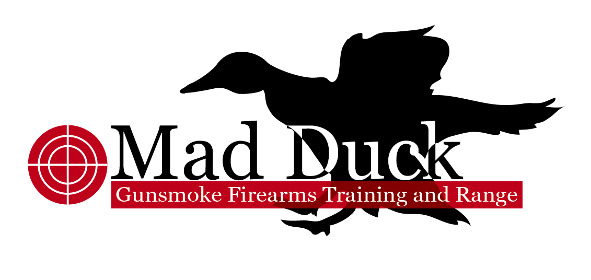 NEWS
Can't make it to a class? We offer private sessions, by the hour
The Official target of Mad Duck Training the MDT-1 is for sale at www.reddotarms.com
We will be offering all sorts of advanced courses in Pistol, Carbine and Shotgun, watch the calendar for a course that meets your needs.
We offer our EDY program for churches, sschools and retirement homes, or your team can book by the hour (2 hours mim.)
We are now accepting credit cards
There is a 5% surcharge on credit cards
Our new Enhanced Handgun Skills course is complete.
3 programs that can help you if you have to defend yourself: www.armedcitizensnetwork.org and www.secondcalldefense.org www.uslawshield.com
A MUST SEE DVD! If you really want to understand your right to bear arms, & what the founding fathers intended, you need this film."In search of the Second Ammendment", produced by David Hardy. This DVD can be purchased from the NRA, Amazon, & directly from the producer: http://www.secondamendmentdocumentary.com/


We now have an outdoor range with a covered firing line, & an air conditioned classroom.